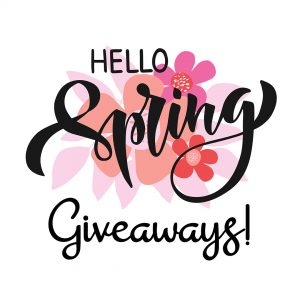 Our "Hello Spring!" Event starts Saturday, 4/17!
We are counting down the days with 10 Days of Giveaways!
Click the links below to enter the giveaways.
The winners will all be drawn on Friday, April 16th,
so be sure to enter all 10 days!
You can enter to win on any post up until 4/16!
*Links go live at 8pm each day.
Day 7 – Monday, 4/12
Day 8 – Tuesday, 4/13
Day 9 – Wednesday, 4/14
Day 10 – Thursday, 4/15