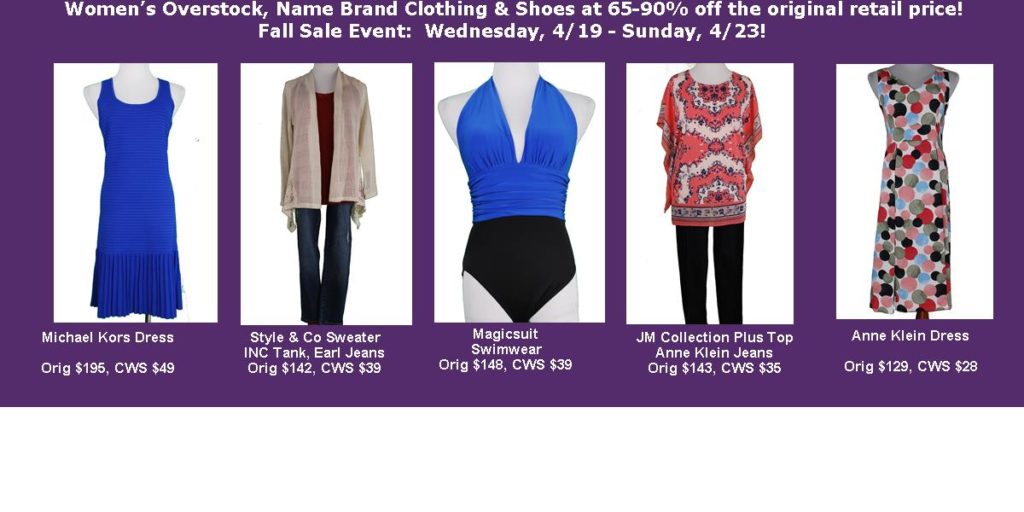 Comment below to let us know if you will join us for our next sale event – the April 2017 Sale Event:  Wednesday, April 19th through Sunday, April 23rd, 2017.
One lucky shopper who comments below will win $50 CWS Shopping Money!  The winner will be chosen on Wednesday, 4/19 at 4pm.  Note that this contest is in addition to the contest currently running on Facebook.  You are welcome to enter both contests.
Note: We do need your name & email, so we can contact you if you win the shopping money.  We will not share your information with anyone.  Thank you!